Discover in pictures one of the greatest empires of Antiquity, Bahrain, a destination that is both cultural and touristy, through its history and the diversity of what can be found there, in terms of gastronomy, luxury hotels and shopping.
Located between Qatar and Saudi Arabia, Bahrain was once home to the Dilmun, one of the greatest empires of antiquity. In this region of the Gulf, this confetti state, 55 km from north to south and 18 km from east to west, until then living on the pearl oyster trade, crafts and fishing, has made its revolution with the discovery of oil in 1932. It is now a prosperous island, whose capital, Manama, abounding, combines tradition and modernity. Only 6 hours from Paris, Bahrain is a destination that is both cultural and touristy, thanks to its history and the diversity of what one can find there, in terms of gastronomy, luxury hotels and shopping! It stands out from its competitors in the region (Dubai, Abu Dhabi, Doha, etc.) by its simplicity and unique historical sites.You feel good there, because it is one of the most "safe" cities in the world, home to a crowd of expatriates, half of the Kingdom's population. The condition of the Barheïnie woman, who is extremely independent and active, also bears witness to this. In fact, all religions coexist with the greatest tolerance. We celebrate without distinction, Independence Day, Hanukkah, Thanksgiving, Christmas, Eid… Everything is good for dancing and partying!Christmas, Eid… Everything is good for dancing and partying!Christmas, Eid… Everything is good for dancing and partying!
Visit the "Al Fateh" Mosque which houses the largest dome in the world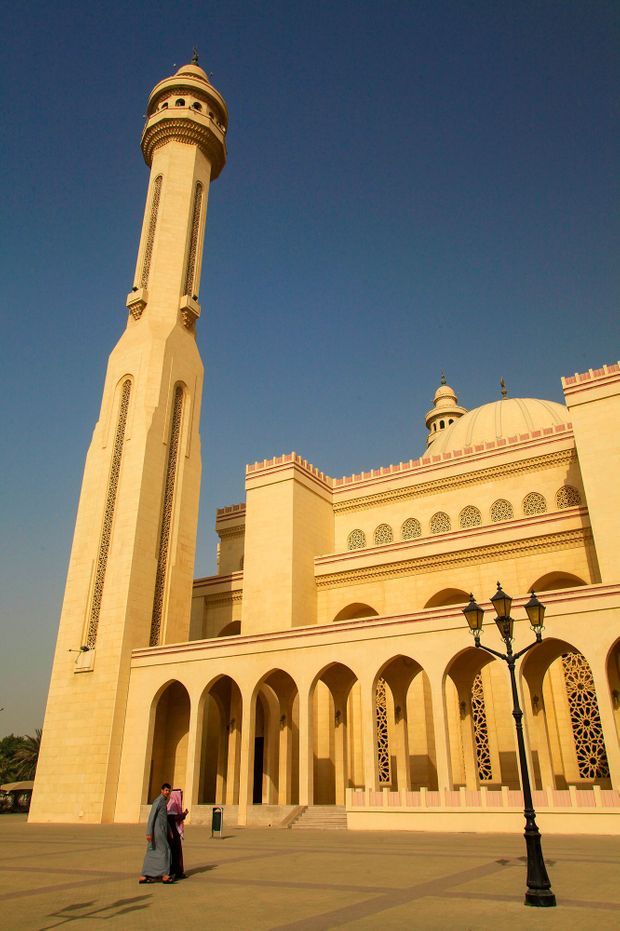 As in any mosque, women must cover themselves to enter the premises. Take off your shoes, put on an abaya and a scarf around your head and off you go for a barefoot visit, on a sumptuous white Italian marble. Wood from Kerala, hand-blown lamps from Biot, a candlestick of thousands of Swarovski crystals from Austria, the largest dome in the world (25 meters in diameter) made of fiberglass, made in Barhein… Beyond of a place of worship, it is also a place of gathering and communion. You will remain captivated by so much beauty!
Dive in search of the precious pearl
Pearl fishing made the Kingdom's fortune long before oil. Historically, the most beautiful pearls in the world come from the Arabian Gulf, and in particular from the island of Bahrain. They are characterized by an exceptional luster, due to a mixture of different currents of fresh water and salt water present in the Gulf. It is here that Jacques Cartier, the famous jeweler, came to buy his precious pearls to create his most beautiful adornments. Since 2012, this island activity has been listed as a UNESCO World Heritage Site. Your turn ! You dive into the turquoise sea, 1.50m deep, equipped with a mask, a snorkel, gloves so as not to hurt yourself and a yellow net attached to your wrist. The water is so salty that you struggle against its resistance for fear of rising to the surface like a cork!Your net is getting heavier and heavier and up for the competition of whoever brings in the most!
Bringing up the oysters is not the end in itself, now you will have to open them … The fishermen, patients, introduce you to this dangerous exercise, and all the more difficult with a round-tipped knife … But the game is worth it candle ! You dip your fingers into the slimy body of the seashell in search of this tiny treasure. You already have to love oysters … Sensitive souls refrain! Very surprisingly, you have to throw the shells back into the sea, this gesture which seems to you little eco responsible, is on the contrary, since it helps to contribute to the regeneration cycle of pearl oysters. Be patient and thorough… They can be so small that you might miss them. If you're lucky, you'll be eligible to keep your loot!
The mystical experience of the tree of life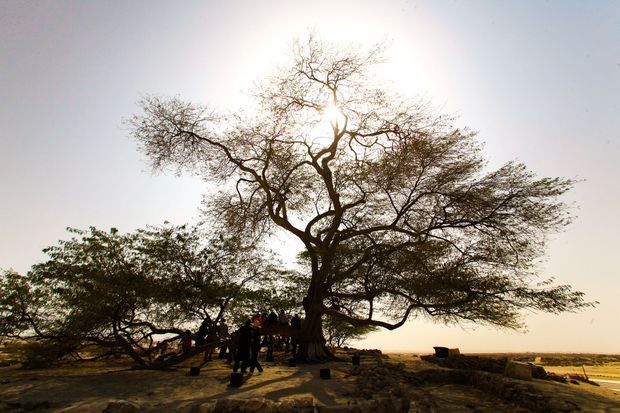 After 40 minutes by car from the capital, you pass through oil fields with flames that seem to shoot out of the earth. You arrive in the middle of a rocky desert from which emerges a huge acacia tree 10 meters high, with exuberant foliage. He stands alone in the middle of nowhere. Scientists remain perplexed and despite several theories, its existence still remains a mystery. Its miraculous survival in the middle of nothingness and in such extreme conditions, without any other vegetation on the horizon or the slightest humidity, leads the population to think that it is the only vestige of the mythical Garden of Eden. .
The Bedouins, on the other hand, are convinced that this mythical tree was blessed by Enki, the Sumerian god of cool running waters. He would also grant wishes, but not just any old way! Bring a bottle of water, full, with which you will have slept the day before under your pillow, after having made a wish, and pour it at the foot of the tree… Not a sound, it's dead calm. We remain captivated by the grandeur and beauty of this immense acacia. And suddenly a swirling storm arose under the tree, as if the wish of one of our comrades had unleashed nature. The branches come to life, the birds wake up and sing… A few seconds later, the wind froze and silence re-established itself. Very strange…
Discover the trendy Manama!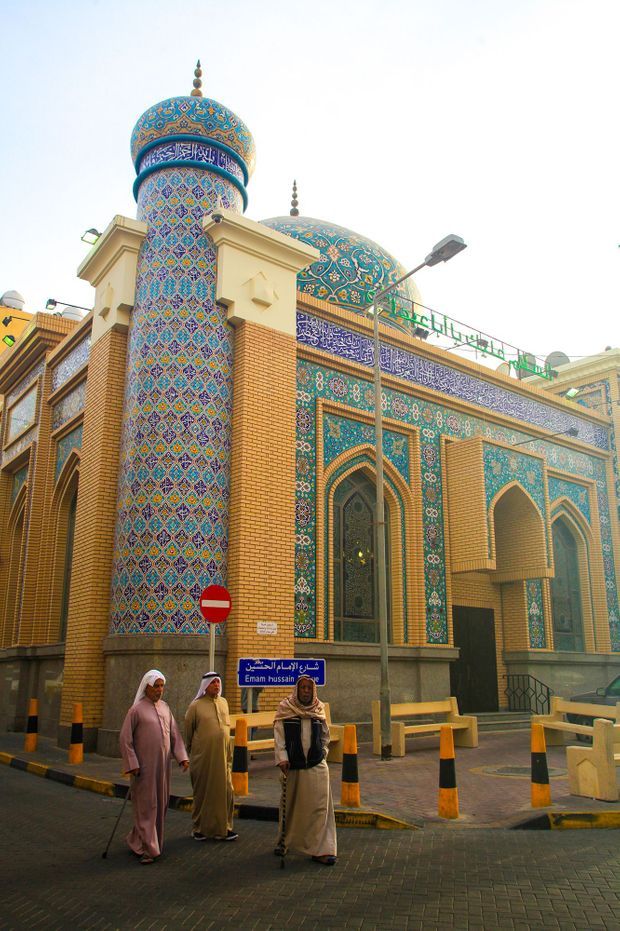 In Bahrain, we have fun! Alcohol is allowed, the terraces and rooftop are crowded. Queuing in front of nightclubs says a lot…! If there is one trendy district that you shouldn't miss for lovers of world cuisine, designer bars, art galleries, designer boutiques … it's the arty district "Block 338" ! Stroll through the streets and run to taste sublime tapas at Hazel Rooftop Lounge, an extremely friendly and cozy place with South American and Asian inspirations, where everything is shared in front of a live music scene!
The Merchant House: the archipelago's first boutique hotel
You arrive in a sublime historic building near what was once the main gate (Bab-al-Bahrain) of the old city, right next to the souk. This precursor of the Bahraini boutique hotel offers a remarkable and contemporary style from the lobby to the "rooms", or penthouse, shall we say! Each one is uniquely decorated with its colors and works, truffled by Chagall, Gauguin, Matisse, Toulouse-Lautrec, Warhol, Buffet … It's heavy!
To eat, you will access the rooftop where you will discover a sublime swimming pool with glass walls in a hanging garden! Here at Indigo you will find Mediterranean and Asian dishes on the menu, orchestrated by chef Rob Shipman, formerly at Nobu and you will probably taste the best "tuna tartar" of your life.