Of course, there is New Orleans and the French Quarter. But in this southern state where music is omnipresent, you have to know how to distinguish good deals from tourist traps. Between a concert at 8 a.m., an alligator restaurant and a voodoo priestess, we have cleared the land for you.
The fiesta at… 8 am at Fred's Lounge!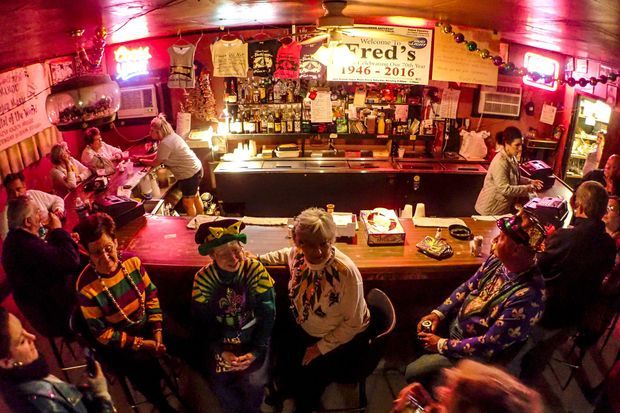 Mamou is more than the world capital of local music. It is the epicenter of the Cajun spirit and Fred's Lounge, its Richter scale. People even come from Australia to drink "Fred's omelette". Which hides, from 8 am, a spicy Bloody Mary. From the outside of the place, we do not suspect the interior. A deserted street, a door without a window, but a few cowboy hats which dribble through the door arouse suspicion. As soon as you get inside, you will surely come face to face with a gang of super grannies, leaning against the bar sipping their Bloody Mary, looking almost innocent. A single room where the dance floor, the musicians (famous!) And of course, the bar come alive. At 70, Aunt Sue, Fred's widow, continues to run Fred's Lounge with enthusiasm. Like "Good Morning England",in less than an hour, the sound rises. The rhythms and the accordion make regulars fly away. Others, beer in hand, faces closed, come to breathe in their rural week. You will come across strong figures and a "real" atmosphere. Fred's Lounge is THE secret spot that takes you very far in the Cajun tradition.
Fred's is only open on Saturdays from 8 a.m. to 2 p.m. and music from 9 a.m. to 1:30 p.m.
420 6th St, Mamou, LA 70554, United States
Telephone: +1 337-468-5411
The most famous accordion maker in the region: SAVOY Music Center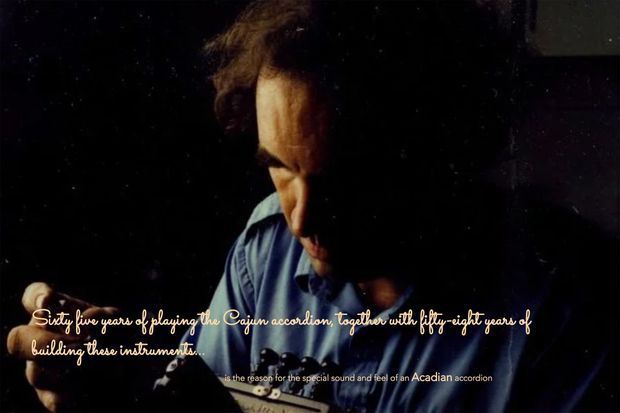 Marc Savoy grew up in the 1940s to the sound of a "music box", in the middle of the farms of Louisiana. "I had heard the music on the other side of the fields and I was fascinated by this object which was blowing. such a sound ". At the age of 15, he dismantled the mystery box: "with my father, I opened my Hohner to see what was inside. It all seemed so complicated… One day, I managed to fix it on my own. The news went around Louisiana, and customers arrived ".
Marc Savoy is THE reference in Cajun accordion. He creates them with exotic woods and maple but prefers to keep the look of natural wood. The "Acadians" were born in his workshop. Those made in Germany and China have never been able to compete with those of the Maestro of Bayou.
He now works to order, and you can therefore treat yourself to this Cajun jewel (count no less than $ 2800 for a first price …) through the Savoy Music Center. A place that welcomes local enthusiasts every Saturday for jam sessions. You will also meet his wife there, who started the Magnolias Sisters, a Cajun group. These four women, both Laura Ingalls and Calamity Jane, have the charm of the Great Plains.
Savoy Music Center
4413 US-190, Eunice, LA 70535, United States
Telephone: +1 337-457-9563
https://www.savoymusiccenter.com
https://www.magnoliasisters.com/home
Eat a crocodile at Spoonbill Watering Hole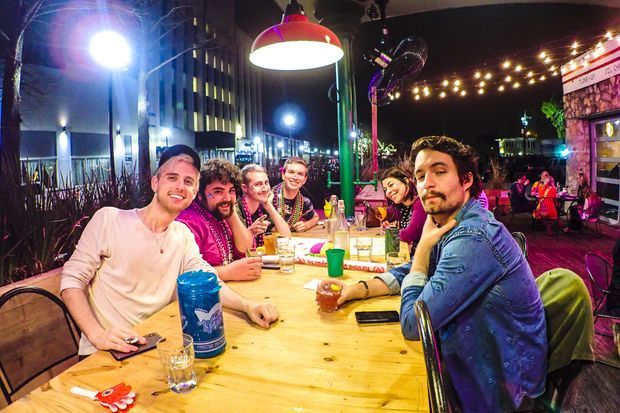 This is the trendiest address in Lafayette. Opened in November 2018, the Spoonbill has achieved the "dinner-hypster" look. Fresh products, local cuisine specializing in alligator and seafood, but trendy. You can also brunch there. Eat, either on the rounded terrace, at the "corner", under the traditional flashy neon lights. Or inside, where the huge bar, decorated with pots of basil, awaits you for their signature cocktail: the Daiquiri with Thai basil.
Healthy, design but above all a Louisiana good! The music will remind you of it between two crunchy bites of alligator. Here we find the golden youth and the quadra bobo of the marshes. Don't leave without writing a postcard to your grandmother or to the family of the deceased crocodile. It is the touch of tenderness of the Spoonbill. Each customer can write a postcard with the image of the place and leave it on the table. They will post it for you.
Watering Hole
900 Jefferson Street, Lafayette, LA 70501, United States
Telephone: (337) 534-0585
https://www.spoonbillrestaurant.com
"Strikez" and dance at Rock'n'Bowl!
Saloon and Lucky-Luke atmosphere but modernized. An immense Louisiana temple where the sound of the bowling pins and that of the accordion intersect. Subdued light, the place is very popular with regulars. On the track, couples: cowboy hats and cowboy boots for everyone, but also Whoopi Goldbergs with an unbeatable groove. Beware ladies, to stay on the edge and beat the rhythm of the foot, a gentleman cowboy will surely appear to make you dance.
On stage in the evening, a famous musician like Chubby Carrier will play for more than 5 hours without ever letting go of his accordion. Far from formatted atmospheres, a fan will invite himself on stage to strum the guitar at the end of a song. The horse-drawn drinking trough is replaced by an excellent bar at the entrance, where all cocktails and local beers are allowed.
Depending on the program you will be able to applaud Tab Benoit, Terrance Simien, Steve Riley, Wayne Toups, Bonerama. Only sizes.
Rock'n'Bowl
905 Jefferson Street, Lafayette, Louisiana
The Most Louisiana Dinner at Dwyer's Café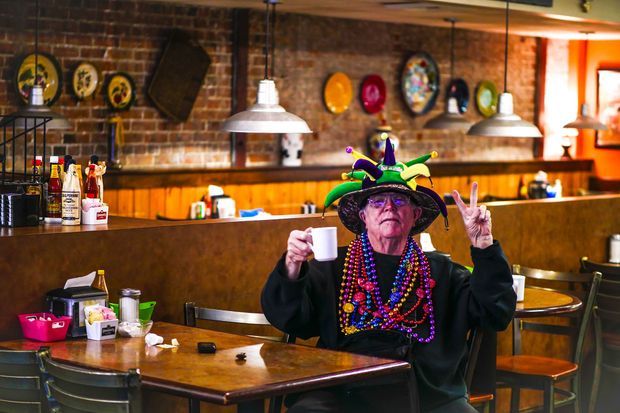 Impossible to go through Lafayette without going to take your "breakfast" at the Dwyer's at 6 am. You will roam the still sleepy city and discover at the corner of Jefferson St and Garfield St, a welcome glow. Before entering, admire the wall and its gigantic painting. It was painted by all successive Dwyer's employees. Here it is family and work.
When you discover the length of the menu, the range of omelettes on a whole page, the traditional pancakes, the local charcuterie and their grits (Native American preparation made from ground corn; a kind of polenta that they serve you on toasted toast sweetened with cinnamon), you will understand that here, we are not idle in the kitchen. The Dwyer's is the perfect place to feel more Louisianais than Louisianais.
Dwyer's Cafe
323 Jefferson St, Lafayette, LA 70501, United States
Telephone: +1 337-235-9364
Visit the mansion from The Greenbook movie at the Houmas House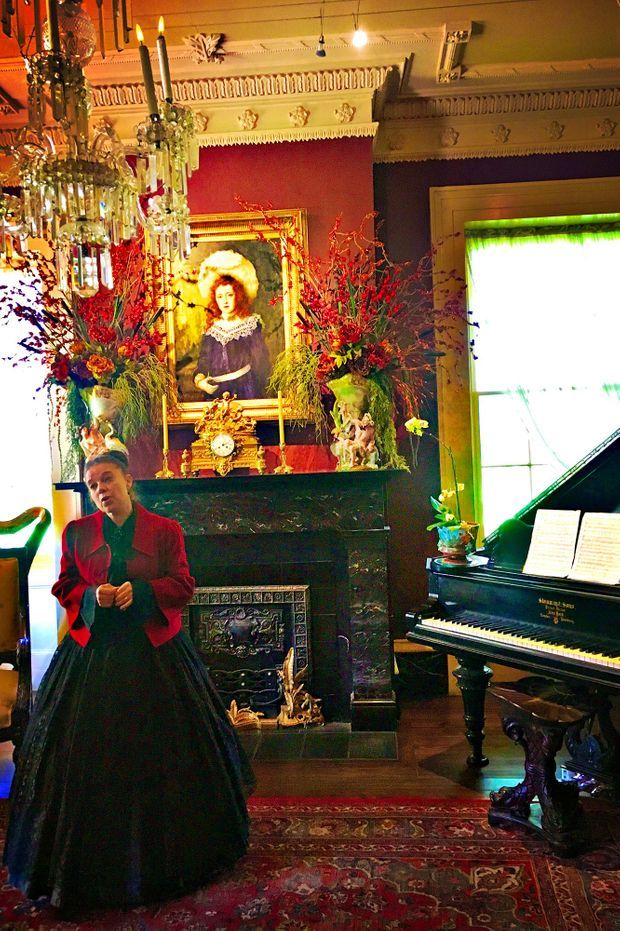 If you are allergic to dusty museums, here you will live a timeless experience. To do this, ask for a visit in French with Nathalie Danielson. This woman will show you around the mansion as if she had always lived there for decades. Inhabited by history, it welcomes you in period dress, and distills you with anecdotes that no archive will give you. You will pass through rooms including that of actress Bette Davis, then in front of a window filled with (scary) voodoo objects but also lounges filled with rare and historical objects. Including a pure silver statue signed by Gutzon Borglum. Doesn't that mean anything to you? And yet, it is the artist who produced the work of Mount Rushmore, with the four great American presidents of 18m carved in the rock.
The mansion is surrounded by exceptional and lush gardens separated from the Mississippi by a dike of greenery. This villa, pampered by its various owners, retains so much the charm of yesteryear that it is regularly used as film sets, including the recent Green Book. Do not hesitate to taste the best gourmet restaurant in Louisiana, run by chef Jeremy Langlois. This Louisiana man, rich in prices, uses fruits and vegetables from the manor's gardens to compose meaty dishes, equal to the beauty of the place.
Houmas House , Voted Best Historic Mansion by USA Today
40136 LA-942, Darrow, LA 70725, United States
Telephone: +1 225-473-9380
Mardi Gras Cajun: the mad are back!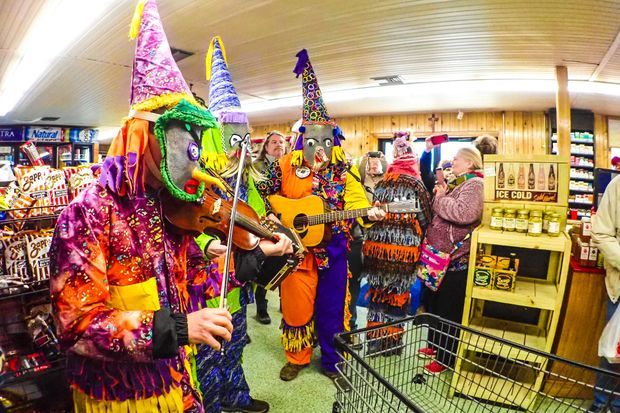 Ditch the crowds, floats and parades. Treat yourself to stripped-down poetry in its purest form. "L'Ossun's Courir de Mardi Gras" is a farming tradition that each generation maintains. Each year, a captain is appointed. It is about going "hunting" the ingredients of Gumbo (local soup made with chicken and Cajun blood sausage). You will see them from a distance, pointed hats à la Ku Klux Klan and colorful fabrics. They sing songs (in French!) Following a very specific protocol. Concretely, you will see them running and then stealing a chicken from a farm, while whipping each other, and throwing spells at each other in laughter. Then, direction the mini-market, crammed into a cart, to do a heist of Cajun sausages. All this while singing, miming discomfort or shopping for wagons. Impassive,the cashiers continue their sales and the amused customers their shopping in this odd bazaar.
If you don't have anything to give them by mistake, they'll tie up shoelaces, or other "hazing." But be aware that a forced mud bath is perfectly possible.
A band of merry savages, between street theater and clown poets. A rare event not to be missed.
Technicolor Hot Dog: Dat Dog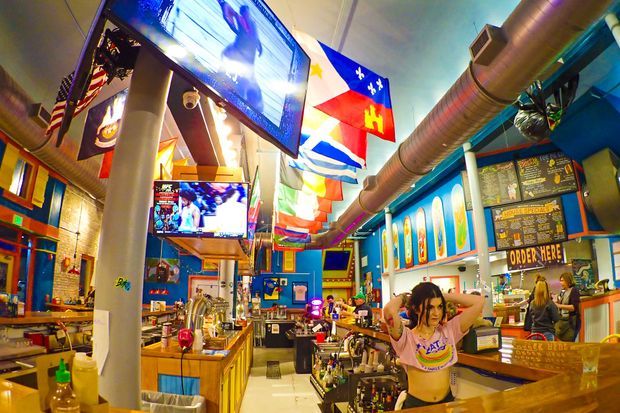 This is THE hot dog's paradise. The place is ultra colorful and stylish "Happy Days". A sort of toy store where a multitude of diverse and varied hot dogs are sold. You will find them all: traditional, vegetarians, with Cajun pudding, with chicken, with crayfish. They are available endlessly on a huge table above the kitchens. There are family customers, groups of girlfriends but also businessmen because the Dat Dog is a concept that works. Its creator wanted to set up a rainbow spot that will put everyone in a good mood. And it works! The place makes you want and whets the appetite at any time of the day. Nice trap or fast-food paradise.
Dat Dog
201 Jefferson St, Lafayette, LA 70501, United States
Telephone: +1 337-366-6794
Brad Pitt and Sheryl Crow's Favorite Photographer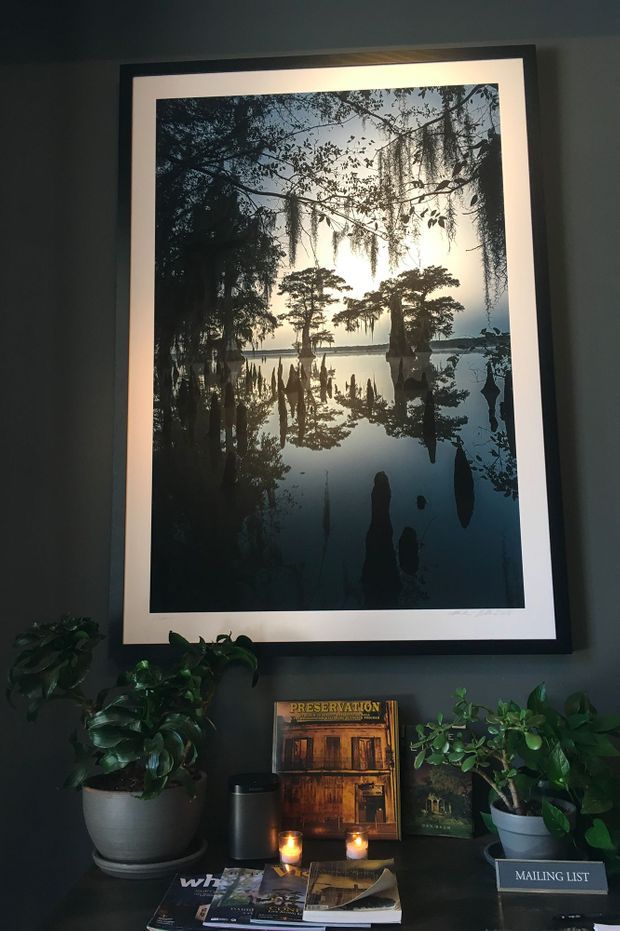 Wood, chandeliers, cozy sofas, a refined atmosphere … Take a trip to this elegant photo gallery. Frank Relle has a formidable pedigree: his work is in the public collections of the Smithsonian Museum of American History, the New Orleans Museum of Art, and the Museum of Fine Arts Houston. And in the private collections of Wynton Marsalis, Brad Pitt, Ellen DeGeneres, Drew Brees and Sheryl Crow. Just that….
This young local photographer spent hours sailing at night on the Bayou, the boat filled with a battery of lights. More gifted than Claude François, because never electrocuted, he managed to produce a photo work as surprising as it is strange. Playing with the distressing shape of the trees of the marshes, but also of a semi-submerged chapel, then houses lost in the forest … His work of light in night atmospheres give birth to the strange and surrealism. Her photos are inspiring but above all "aspiring"! And one constantly hesitates between anguish and poetry. Unless it's both.
Frank Relle Gallery
FrenchQuarter
910 Royal Street
New Orleans, LA 70116
The voodoo priest is a woman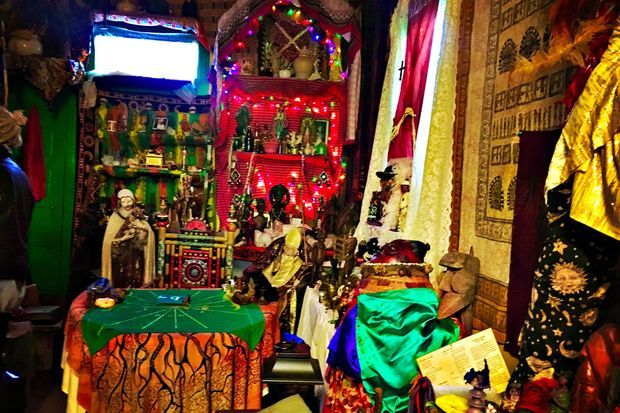 Religion or witchcraft? Still, New Orleans is one of the fiefdoms. You will find different shops for tourists but only one address hides a real priestess. Miriam and her lair. His temple is the only one "formally" established. That is to say, she invokes the spirit of Oswan Chamani (former priest, now "transcended in the arms of the ancestors"). You enter a tiny shop where you can stock up on: black panther oil, peace water, etc. And for $ 21, a vial of "Papa Legba Oil" which opens all channels of communication. As well as the doors to success, prosperity and wealth …
For $ 8, you can get a bag that heals your spiritual ailments as long as you sing a psalm every morning when you wake up. Also powders macerated over 20 years, including the one that will cleanse you from demons (to be placed on a hot charcoal before swallowing it). Without forgetting the roots of Mandrake, a hypnotic and hallucinogenic plant. There is therefore enough to operate the shopping for happiness. You can also request a consultation, as voodoo priests are considered doctors of the soul. You will then pass in front of Myriam's workshop where she mixes her potions and makes her voodoo dolls. Then you will return to its impressive sanctuary, where masks, statues, fabrics, ancient bottles, carved wooden sirens are piled up. Both magnificent and terrifying.
In this apocalypse, do not jostle the wooden cage, a snake is sleeping there. Because it is through him that communication with the spirits passes. As for Myriam, do not be offended. She has prolific days and highly lunar speeches. And days as silent as his masks.
Voodoo Spiritual Temple
1428 N Rampart St, New Orleans, LA 70116, United States
Telephone: +1 504-943-9795